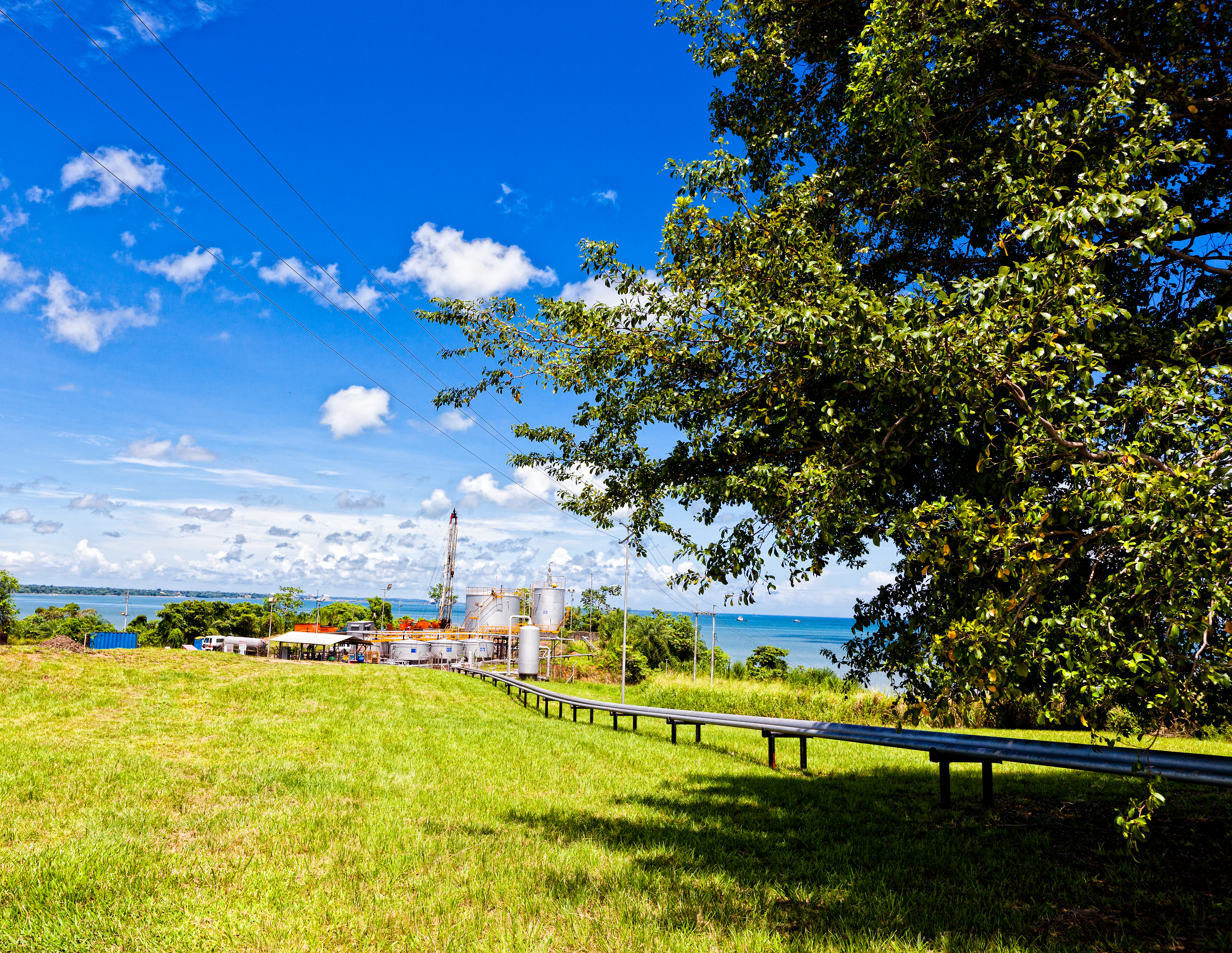 Trinity has been operating and producing offshore the West Coast of Trinidad since 1999. The assets are operated under two licence agreements (the PGB and BM Licences) with the Ministry of Energy and Energy Industries within the Gulf of Paria.
West Coast Summary
(H1 2021)
Assets
Working Interest %
2P Reserves
mmboe
2C Resources
mmboe
Avg. Production
bopd
Opex/bbl
US$/bbl
Break-even
US$/bbl
West Coast
BM 100% / PGB 70%
2.45
3.30
245
22.2
28.1
West coast production is from the Point Ligoure-Guapo Bay-Brighton Marine ("PGB") and Brighton Marine ("BM") fields.
Average 2020 net production from the West coast was 245 bopd which accounted for 8% of the Group's total annual average production. This represents a 30% increase in production from 2019 average levels of 189 bopd. The step change in production was delivered through targeted production and infrastructural initiatives.
On the PGB asset production increases were realised through the modification of the surface equipment allowing for the optimisation of the wells operating parameters. No RCPs or WOs (2019: 4) were conducted in the PGB block asset for the period.
A multifaceted approach was utilised on the management of the BM asset ensuring that safety, logistical efficiency and infrastructural integrity remained paramount. These attributes coupled with an adequately resourced team, modified operational strategies and the inclusion of a second swab unit led to 21% production growth across the asset. The work programme entailed 2 RCPs (2019: nil) along with 1 WO (2019: 1) being conducted on the land-based wells in the Brighton field.
The team continues to explore multiple opportunities to achieve optimal production from all offshore platforms in this asset along with expansion of the land- based wells via RCPs, reactivations and swabbing activities.