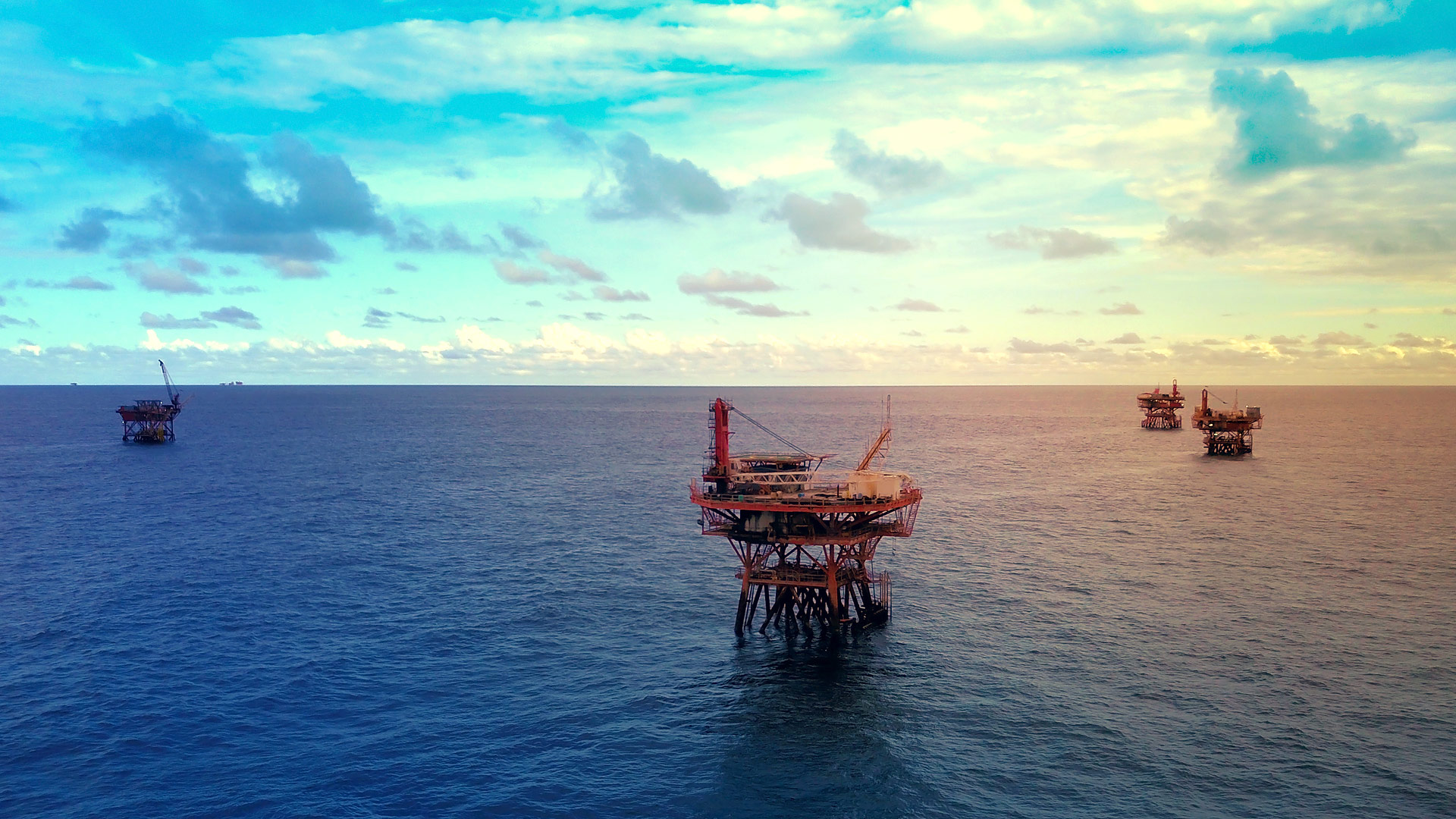 Trinity has been operating and producing offshore the East Coast of Trinidad since 2013. The assets are operated under a licence agreement (Galeota Exploration and Production Licence) with the Ministry of Energy and Energy Industries within the Columbus basin.
Assets
Working Interest %
2P Reserves
mmboe
2C Resources
mmboe
Avg. Production
bopd
Trintes
100%
9.26
36.81
1,051
Current East Coast production is from the Alpha, Bravo and Delta platforms in the Trintes Field which resides within the Galeota Block.
Current East Coast production is generated from the Alpha, Bravo and Delta platforms in the Trintes field located in the Galeota block.
Average net sales for 2022 from the East Coast were 1,051 bopd (2021: 1,107 bopd) which accounts for 35% of Group sales for the period. A total of 23 workovers in 2022 (2021: 16) were conducted across the assets focusing on optimising and stabilising production from all wells via a data-driven strategy utilising automation. Chemical injection initiatives were also deployed to counteract increased solids deposition in mature wells.
The Galeota licence has significant growth potential from undeveloped reserves and resources in the Trintes field and broader development of the Galeota block.
Having paused the Galeota farm-out process in May 2022, the Company initiated an in-depth review of the opportunities across the offshore Galeota block, including the existing Trintes producing field, to formulate a revised development plan that offers greater capital efficiency and shorter development and payback timelines.