Trinidad & Tobago
Economic Indicators
1. Trinidad & Tobago Credit Rating Stable Outlook – Moody's: Baa1 | Standard and Poor's: A/A-1
2. Gross Domestic Product (GDP) – approx. USD 24 billion
3. GDP per capita – USD 17,935
4. External Debt – approx. USD 2 billion (8% of GDP)
5. Internal Debt – approx. USD 4 billion (16% of GDP)
6. Foreign Reserves – USD 10 billion
7. Inflation Rate – headline 5.2% and core 2.4%
8. Unemployment Rate – 4.8%
9. Heritage and Stabilisation Fund – approx. USD 5 billion as at 31 December 2013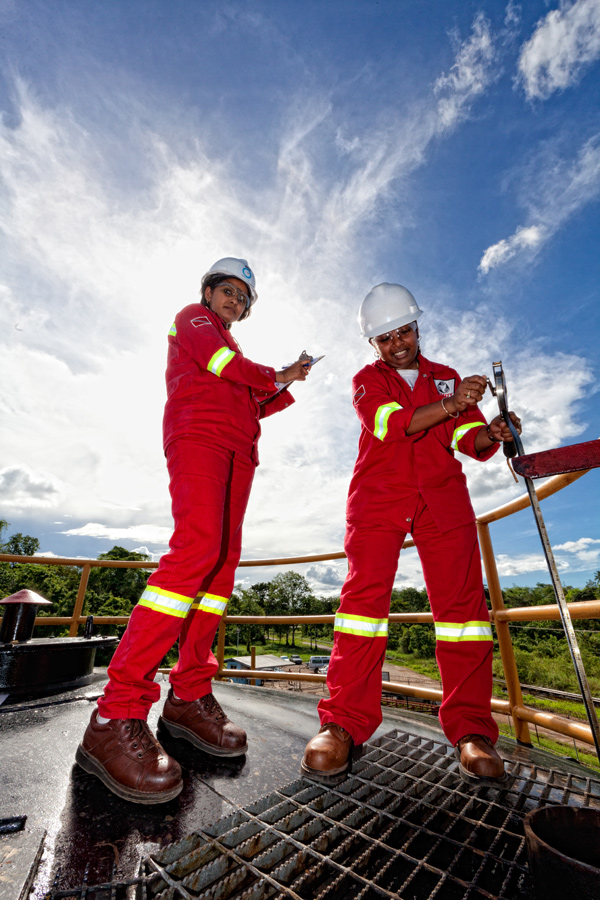 • Trinidad has been producing hydrocarbons for over 100 years. Prolific hydrocarbon basin with significant energy infrastructure to monetise both oil and gas. Commercial production since 1910 and 3.5 billion bbls of oil (1.6 billion bbls onshore) and 23 tcf of gas recovered to date. 31% of BP's and 15% of BG's 2013 gas production came from Trinidad.
• 6th largest exporter of LNG in the world. Gas primarily delivered to South America, the USA, Europe and Asia.
• A ready market for crude oil.  The Petroleum Company of Trinidad & Tobago (Petrotrin) refinery has a capacity to refine 160,000 bopd, however, it currently has to import circa 80 kbopd to supplement indigenous production in order to maintain optimal processing levels.
• A stable and progressive fiscal and legal regime. A supportive and energy knowledgeable government that respects the sanctity of contracts and subscribes to international arbitration. State has never expropriated any assets. No foreign exchange controls; no restrictions on repatriation of profits. The government is re-focused on maximizing indigenous crude flows by ensuring that the upstream petroleum fiscal regime remains globally competitive.
• Educated, skilled, experienced and competitive labour force
• Steady flow of acreage. Additional acreage created via periodic bid rounds (onshore, offshore and deepwater) and merger/acquisition opportunities.
• Strategically located at the gateway to South America.  Access to regional and international emerging and developed markets through various trade agreements. Trinidad is now also exporting energy services to Suriname, Canada and Africa.
• Trinidad has extensive energy infrastructure and is the largest global exporter of methanol and ammonia:
— 4 LNG Trains
— 1 NGL Processing Facility
— 11 Ammonia Plants
— 7 Methanol Plants
— 160,000 bopd Refinery
— 4 Power Generation Sites
— 4 Iron and Steel Plants
— 1 Cement Plant
— 4 Deep Water Ports
Source:
1 Review of the Economy 2013. The Ministry of Finance and the Economy, Government of the Republic of Trinidad & Tobago
2 3 RBC Caribbean Economic Report, March 2014
4 5 6 7 8 Central Bank of Trinidad & Tobago
*Information last updated April, 2014
A natural paradise with a rich history of creativity and ingenuity
As a Caribbean hub of culture and commerce, Trinidad & Tobago offers a natural paradise with a rich history of creativity and ingenuity.
The country has become one of the strongest economies in the region, solidified by an extensive period of economic growth fuelled mainly by the complete energy industry.  Modern services, along with access to highly developed communications infrastructure and access to fiscal incentives has made the islands an attractive investment for many international companies.
At the crossroads of the Americas, the twin-island Republic combines influences from across the world.  Its story reveals a heritage touched by the native Amerindians, European colonialism, West African slavery, East Indian indentureship and numerous other trades and cross-continental relations.  The islands enabling near-shoring advantages and is strategically located as a transhipment hub for exporters.  Access to regional and international markets through trade agreements and the low energy costs make it an ideal place for investment and business development.
Trinidad is an entertainment centre with a wide selection of nightspots, restaurants and shopping destinations.  Across the water, a host of beautiful beaches, waterfalls, wetlands and diving sites await as Tobago is a wonder world for the nature enthusiast.
Explore what Trinidad & Tobago has to offer you.  Visit the following sites to find your perfect fit in paradise!
The Ministry of Energy and Energy Affairs
The Ministry of Finance & the Economy
The Ministry of Trade, Industry, Investment & Communications
Central Bank of Trinidad and Tobago